Why does blowing optical fiber become a "chicken rib"?
From the above analysis and comparison, we can see that the emergence of blown optical fiber must be adapted to the development trend of industry technology, and there are many advantages that are very prominent, such as flexibility. But why hasn't blown fiber technology been promoted on a large scale?
With the air-blown optical fiber system, the installation situation depends on the diameter of the optical fiber product, the diameter of the conduit, the friction index of the material used, the air flow, the air pressure, the number of vertical rises, the obstruction of the conduit, the discontinuity of the conduit and other parameters. These factors can lead to uncertainty in installation distance and height. Also, if changes are made in the future, fiber optic needs to be installed where there are no conduits or pipes, and the laying of conduit systems within the building will be a significant impediment.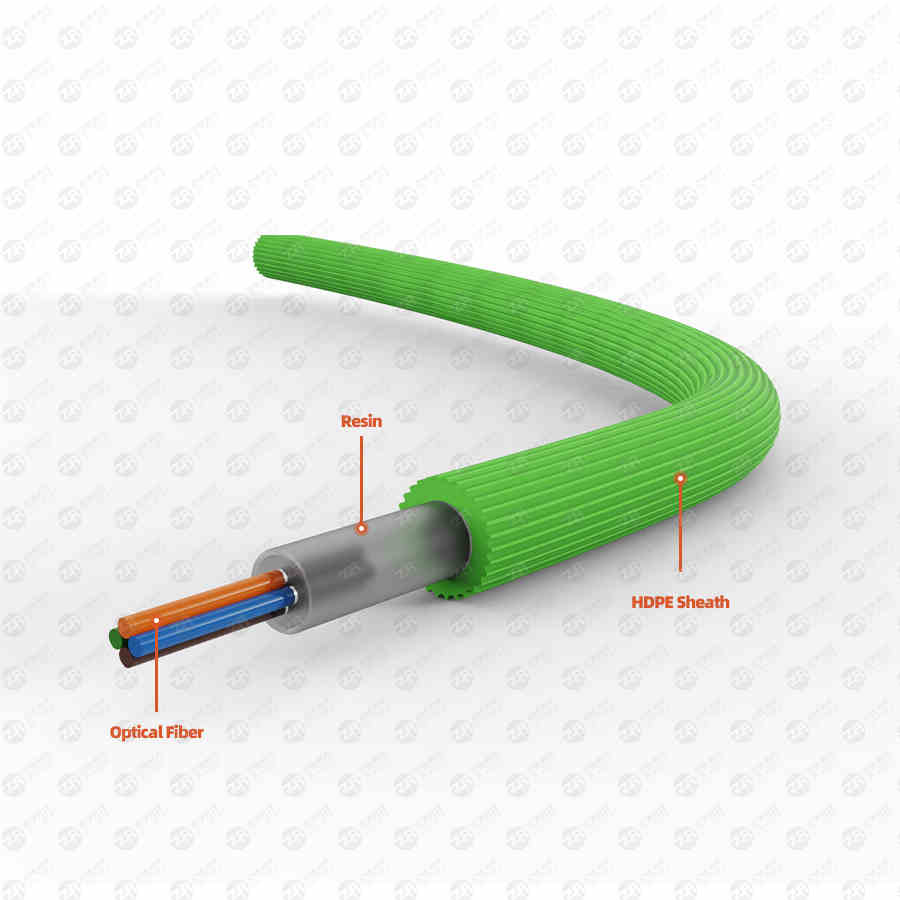 If a pipe looks durable, it has to be. Maintenance workers may think that the air-blown fiber optic duct may be more durable than it actually is, and treat it with that feeling. It is worth noting that the air blowing program is sensitive to humidity and temperature, and the air blowing performance will vary in different environments; however, the traditional wiring system is extremely stable and strong; it can adapt to a wide range of temperature changes and various environmental conditions.
If the duct is blocked, ruptured or the airflow is incomplete, any cost or time advantage will quickly disappear. Also, it will always happen that no plumbing is installed where future additions to the system are required. Although; the cost of installing empty ducts may be lower, but both fiber and air blowing costs are high, so the final installation cost is higher than traditional fiber optic systems (up to 50% difference).
Traditional fiber optic cable designs and patch rack hardware allow entry from mid-sections and allow fiber to "flow through" mid-points. Splices and connectors are only used when fiber exit points are required or for convenience. It seems impractical to splicing out intermediate segments from non-standard, plastic-coated fiber optic products. In fact, breaking in the middle can destroy the aerodynamic integrity of the air-blown fiber optic conduit. To benefit from the simplicity of air-blown fiber installation, it is necessary to create a homing line from the computer room to each termination point; otherwise, air-blown equipment must be installed in multiple locations. From a bonding and interconnection perspective, there are no clear advantages to air-blown fiber optic systems.
Once the wiring is complete and commissioned, traditional wiring systems require little maintenance. Ports or equipment can be added as needed and operations will not be affected too much; however, air-blown fiber optic systems require an installer to be on-site during operation. Maintenance of air-blown fiber distribution systems requires accurate pipe distribution records, a variety of specialized fiber optic cable bonding and insertion hardware, air-blown equipment, and well-trained installers.
Compressor air is required to blow the fiber, which may have health and safety implications and will not be available for future air blowing in industrial or office environments. One thing that should be considered for all air-blown fiber optic networks is air blockages at the interior or exterior junctions of building populations, as well as water blockages from exterior and underground laying.