The difference between fiber jumpers and pigtails
Optical fiber jumper products are widely used in: communication room, fiber-to-the-home, local area network, optical fiber sensor, optical fiber communication system, optical fiber connection transmission equipment, national defense combat readiness, etc. It is suitable for cable television network, telecommunication network, computer optical fiber network and optical test equipment. The subdivision is mainly used in several aspects:
1. Optical fiber communication system
2. Optical fiber access network
3. Optical fiber data transmission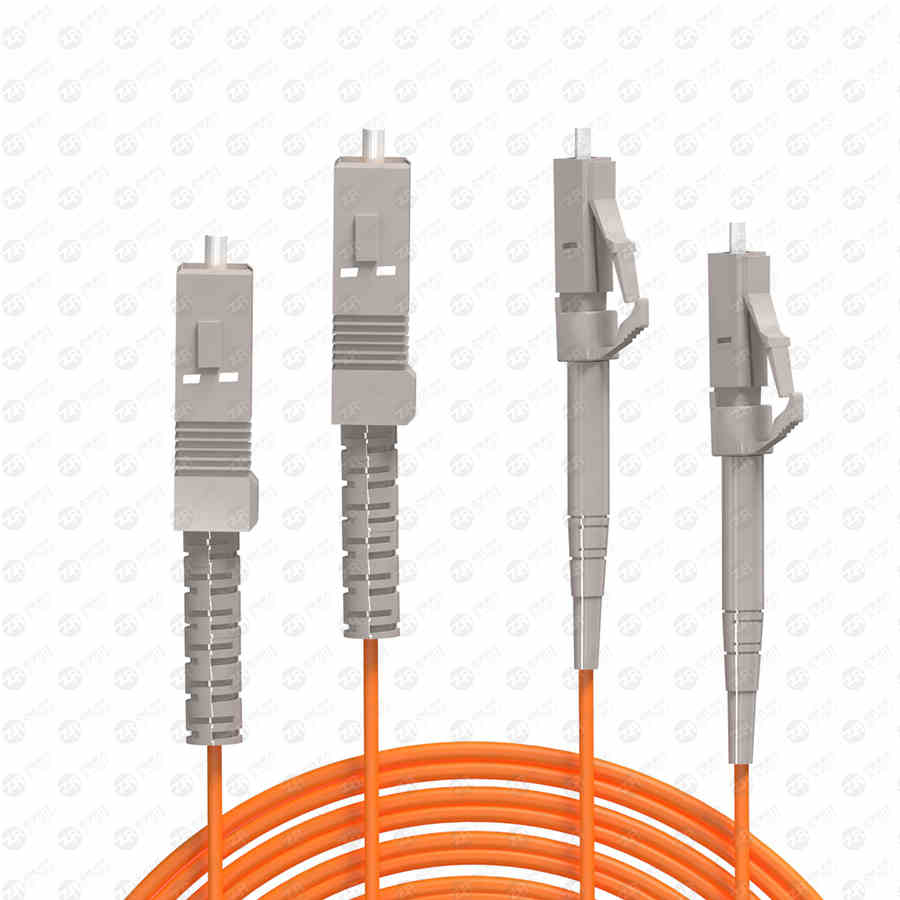 4. Optical fiber CATV
5. Local Area Network (LAN)
6. Test equipment
7. Fiber Optic Sensors
The difference between fiber patch cord and fiber pigtail
Fiber patch cords are used to make patch cords from equipment to fiber optic cabling links. There is a thicker protective layer, which is generally used for the connection between the optical transceiver and the terminal box.
Pigtail, only one end has a connector, and the other end is a broken end of a fiber optic cable core, which is connected to other fiber optic cable cores by fusion splicing. Adapters, jumpers, etc. are also used).
The adapter is a device for detachable (active) connection between the optical fiber and the optical fiber. It precisely butts the two end faces of the optical fiber, so that the light energy output by the transmitting fiber can be coupled to the receiving fiber to the maximum extent, and the Minimizing the impact on the system due to its insertion into the optical link is an essential requirement for fiber optic connectors. To a certain extent, fiber optic connectors also affect the reliability and performance of optical transmission systems.
How to check whether the fiber jumper is qualified
Use the insertion and return loss tester to first measure whether the jumper is clear with a light pen, and make sure that the fiber is not broken. Then carry out optical performance testing, including return loss/insertion loss testing, and the tested instruments can use Fluke Networks' OTDR series testers for primary or secondary testing.