This section describes the structure and performance specifications of the optical fiber adapter
About the fiber optic adapter, we talked a lot, also known as flange, its main ability is to fiber optic cabling system of optical fiber connector to connect, so this is a very important optical fiber connecting device, is widely used in television network, local area network (LAN), video transmission, optical fiber communication system and the optical fiber as FTTH.
Conventional optical fiber adapters are divided into two types, with flange and without flange. The optical fiber adapter without flange can be directly clamped on the panel or tray, while the optical fiber adapter with flange needs to be fixed with screws.
Structure of the fiber adapter
Take the common LC-LC duplex fiber adapter as an example. It is made of corrosion-resistant plastic, with good corrosion resistance and internal light shielding. It is composed of stainless steel clips, full flanges, dust plugs and high-precision ceramic bushing, which can ensure the accurate connection of two connectors and reduce the loss as much as possible. It SHOULD be NOTED THAT THE MAIN FUNCTION OF THE flange OF the fiber ADAPTER is fixation, which is used to fix the adapter to the adapter panel.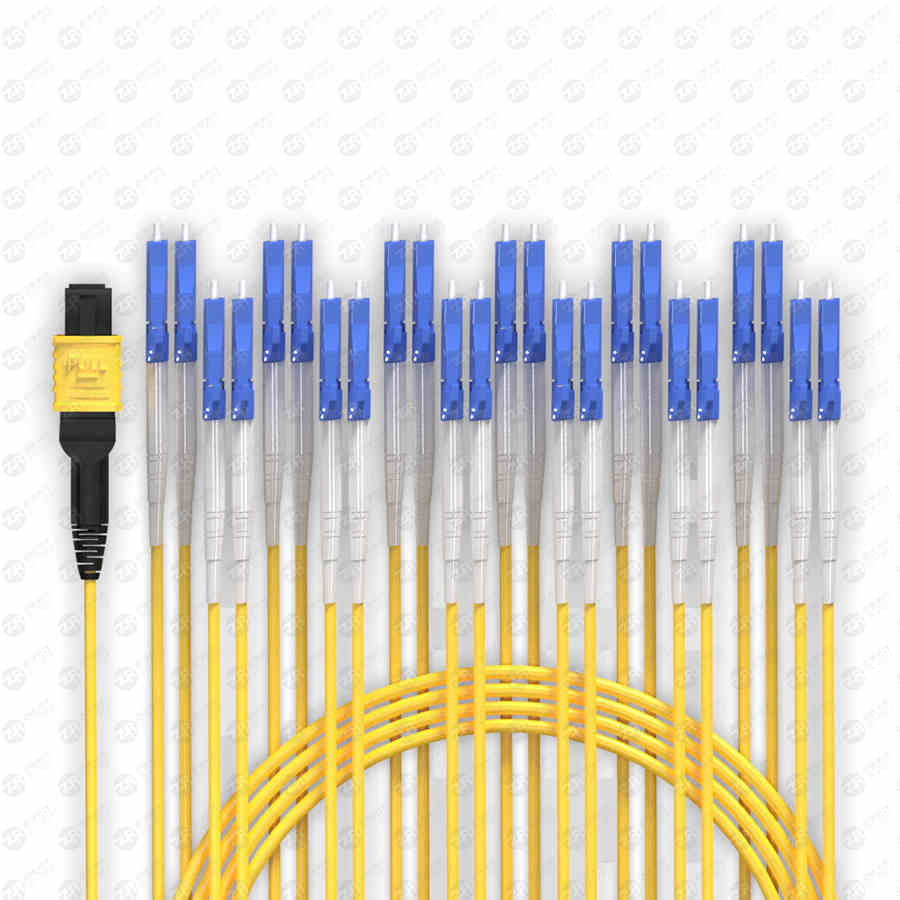 Performance specifications of the optical adapter
Insertion loss: ≤0.2dB
Return loss: ≥40 dB
Interchangeability: ≤0.2dB
Operating temperature (℃) : -30 -- +80
Storage temperature (℃) : -40 -- +85
Vibration test: ≤0.1dB(10-60Hz, 1.5mm amplitude)
Tensile strength test: ≤0.1dB
Repeatability: ≥1000 times
Scope of application: Telecommunication communication system, limited TV network, local area network, optical domain network, FTTH optical fiber to the home, video transmission, test equipment
The main factors in choosing a fiber adapter
Because of the wide variety of fiber adapters and the similar appearance of fiber adapters from different vendors, you may not know what to choose. In general, you should consider the following two points when choosing a fiber adapter.
1. Type of cables to be connected
If the fiber adapter needs to be connected to the same type of cable and connector, you can use a fiber adapter with a square, rectangular, or circular interface. If you need to connect different types of cables, use a hybrid fiber adapter. This hybrid fiber adapter can connect any two types of fiber jumpers together. Since there are many types of hybrid fiber adapters, it is important to know what type of cable you need to connect before you purchase.
2. The material of the fiber adapter is aligned with the sleeve
On the casing is one of the most important components in optical fiber adapters, there are some manufacturers to choose metal as material on the casing, but after confirmed that made of ceramic fiber optic adapter using effect is far better than using metal as on the casing of the fiber optic adapter, this is because the ceramic crystal structure is very hard, not like metal material with the passage of time and deformation, Therefore, it can realize fast alignment and high precision fiber end connection.